Bride, your big day is coming up, and you want to ensure that your hair looks perfect. But with all of the options, what's a girl to do? Well, we're here to help! In this post, we'll look at some vintage wedding hairstyles that are perfect for the modern bride. So we've covered you whether you're going for something retro or just looking for inspiration. So read on and get ready to take your wedding hair game up a notch!
Vintage wedding hairstyles: gorgeous looks from yesteryear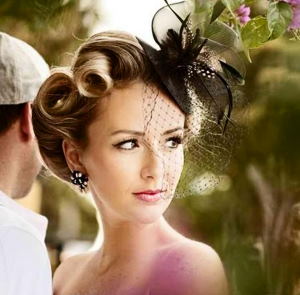 When it comes to wedding hair, there are endless possibilities. But if you're looking for something unique and special, consider a vintage-inspired hairstyle. From glamorous updos to retro-chic curls, these gorgeous looks from yesteryear will turn heads on your big day.
Try a sleek updo with victory rolls or pin curls framing your face for a classic vintage look. If you want something a little more modern, try a half-up style with soft waves or curls cascading down your back. And for the ultimate in Hollywood glamour, go for an all-out bouffant with curled tendrils.
Whatever style you choose, finish off your look with a pretty headpiece or veil. After all, no vintage hairstyle is complete without a little bit of bling!
Vintage wedding hairstyles that will make you look like a glamorous goddess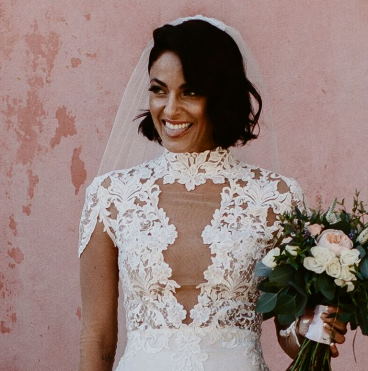 For the modern bride wanting to channel her inner vintage goddess on her big day, we've rounded up some gorgeous retro wedding hairstyles straight from the silver screen. From old Hollywood glamour to '60s mod chic, these classic looks will never go out of style.
If you're dreaming of a glamorous Old Hollywood-inspired wedding day, take your cue from classic beauties like Grace Kelly and Audrey Hepburn. A sleek updo is perfect for showing off your stunning features, and a sparkling headpiece or veil is the perfect finishing touch. Then, for an extra dose of glamour, add a few curls around your face for a soft, romantic look.
If you're more of a mod bride, take your inspiration from Twiggy and Edie Sedgwick. A short, cropped cut is the perfect way to show off your playful personality, and a statement headband or bold lip color will add just the right amount of '60s flair. For an extra touch of fun, try adding some colorful flowers or feathers to your hair.
No matter what style you choose, remember that your wedding day is all about you and your unique vision. So go ahead and let your inner vintage goddess shine through!