Your wedding is one of the most important days of your life. It's the day you'll marry your best friend and start your new life together. You want everything to be perfect, including your wedding gown. So, what's the best color for you? Read on to find out!
Wedding dress colors for the modern bride
Your wedding gown is one of the most important parts of your big day, and you want to ensure it's perfect. But with so many different shades to choose from, how do you pick the right color?
Here are a few tips to help you choose the perfect wedding gown color:
Think about the overall theme or feel of your wedding. Do you want a formal affair or a more relaxed celebration? White is always a classic choice if you're going for a traditional look. But if you're looking for something a little more unique, consider ivory, champagne, or even black.
Consider your skin tone when choosing a color. If you have fair skin, steer clear of colors that are too stark, like pure white. Instead, opt for a softer shade like ivory or champagne. If you have darker skin, you can go for a bolder color like red or black.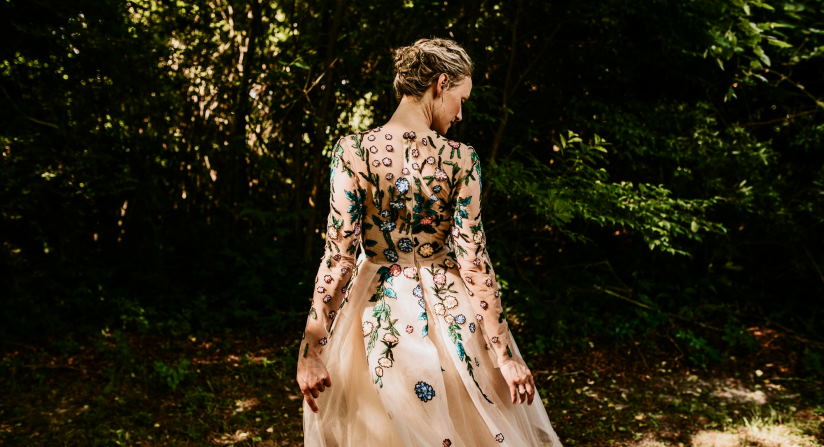 Think about the time of year your wedding will take place. Light and airy colors like pastels will be perfect if you're getting married in the spring or summer. Richer and deeper hues will look beautiful for a fall or winter wedding.
Consider the overall tone of your wedding day. If you want a romantic and dreamy feel, go for lighter colors like blush pink or lavender. Try rich jewel tones like ruby red or emerald green for a more glamorous vibe.
Don't be afraid to experiment! This is your big day, so you should feel confident and beautiful in whatever color you choose. But, ultimately, the most important thing is that you love your gown.
The symbolism of wedding gown colors
While the traditional white gown signifies chastity and purity, more contemporary colors such as ivory, eggshell, and cream are also used to communicate these same symbols.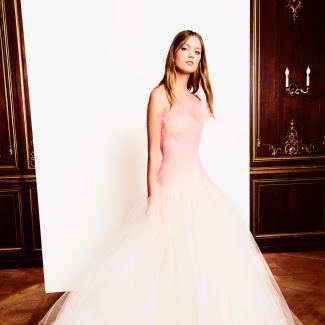 While the color white is often seen as a symbol of purity and innocence, it is not the only color that can be associated with these concepts. Ivory, eggshell, and cream are popular choices for wedding gowns because they can also convey a sense of purity and innocence. However, each color has its unique meaning and symbolism, so it is important to choose the right color for your wedding gown based on what you want to communicate.
If you are looking for a dress that symbolizes chastity and purity, then a white gown is the obvious choice. White is often seen as the color of innocence and purity and is associated with the Virgin Mary. However, if you are looking for a dress that is more contemporary and less traditional, then ivory, eggshell, or cream may be a better option. These colors are all softer than white, and they can convey a sense of elegance and sophistication.
Choosing the right color for your wedding gown is an important decision. However, you should consider the symbolism of different colors before making your final choice. Remember, the color of your dress will be one of the first things people notice about you on your big day, so make sure it conveys the message you want to send.