Are you planning your wedding and looking for the perfect car to make a big entrance? Here are some tips to help you choose the right wedding car for your special day. Whether you're looking for something classic or modern, there's sure to be a perfect option out there for you. So take a look at these tips and start shopping today!
How to choose the perfect wedding car for your big day
Your wedding car is an important part of your big day, so it's important to choose one that fits both your style and your budget. Here are a few things to keep in mind when choosing the perfect wedding car: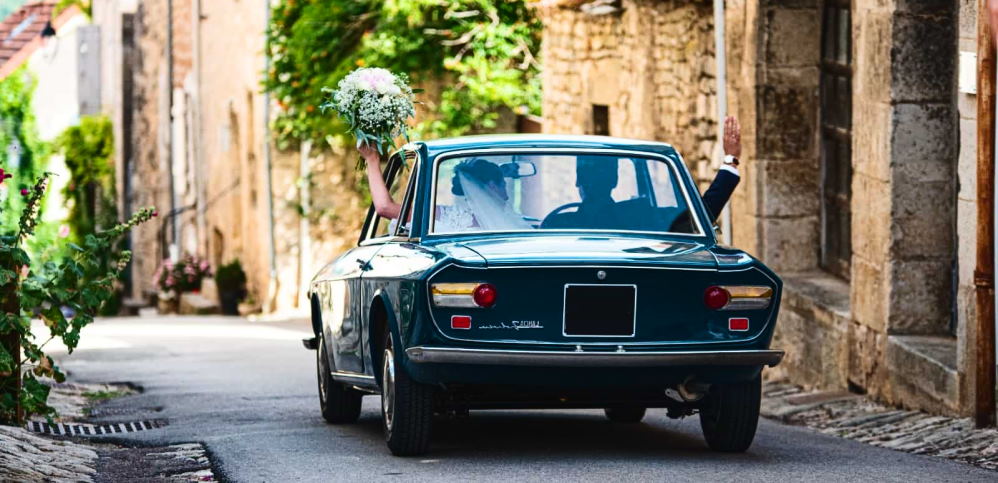 Decide on a style. Do you want something classic and elegant? Or are you looking for something more unique and fun? There's no wrong answer here, it's all about what suits you as a couple.
Consider your budget. Wedding cars can range in price from a few hundred dollars to several thousand, so it's important to set a realistic budget before you start shopping around.
Think about practicality. If you're planning on having a large wedding party, you'll need a car that can comfortably seat everyone. If you're planning on going to your reception in the same car, make sure it's big enough to fit all your luggage and wedding gifts.
Shop around. Get quotes from a few different companies before making your final decision. And don't forget to check online reviews – they can be a great way to get an honest opinion about a company's service.
Ask about extras. Some companies offer extras like decorations or champagne, so be sure to ask about these before booking your car. They can often be added for an additional fee, but it's always good to know what's available.

The most popular wedding cars
Luxury cars are those that offer comfort and style at the same time. They come in different shapes and sizes, but they all have one thing in common: they're expensive.
Audi, BMW, Cadillac, Jaguar, Land Rover, Lexus, Mercedes-Benz, Porsche, Rolls-Royce, and Bentley. These are just some of the most popular brands that offer wedding car rental services. Many other companies offer similar services. Most of these companies have a wide variety of vehicles to choose from. This allows you to find the perfect vehicle for your special day.
If you're looking for something a little more affordable but still want a luxurious wedding car, consider the Tesla Model S. This electric car is not only environmentally friendly but also incredibly stylish. It would make a great addition to any wedding procession.
Of course, if you're not worried about spending a lot of money on your wedding car, there are plenty of other options. One of the most popular wedding choices is the classic Rolls-Royce, which is sure to impress your guests and make your wedding day one to remember.
Whatever you choose, make sure it's a car you'll be happy with on your big day. After all, this is a once-in-a-lifetime event, so you want to ensure everything is perfect. With so many different options available, you're sure to find the perfect wedding car for your special day.